Women's Health
in Denver, CO
Women's Health
Women experience unique health care challenges. They are more likely to lack insurance and and are more likely to suffer from chronic diseases. Heart disease, cancer and diabetes are the leading causes of death for women. Seeing a women's health specialist is an excellent way to improve outcomes by preventing medical problems or detecting them before they become serious.


Daily Apple Clinic
Daily Apple Clinic is located in Congress Park in Denver, Colorado. Paul Reynolds, FNP and Monica Schonteich, FNP and all of the skilled providers here are ready and able to care for your needs. We offer comprehensive women's health services for women of all ages. Please call the office to schedule an appointment or book a consultation online today.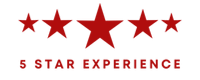 What is Women's Health?
Women's health refers to the branch of medicine that focuses on the treatment and diagnosis of diseases and conditions that affect a woman's physical and emotional well-being. At Daily Apple Clinic experienced and knowledgeable providers focus on the prevention, diagnosis, and treatment of most common health issues. We offer on-site, point-of-care testing with immediate results, as well as off-site testing, imaging and referrals as needed.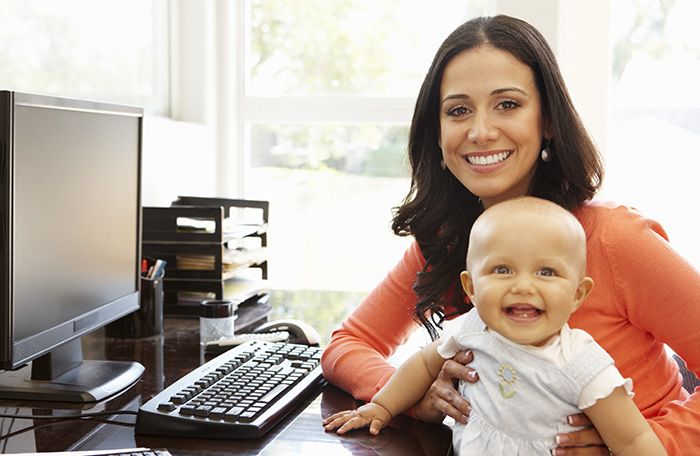 What Women's Health services are available?
Some of the many women's health services available at Daily Apple Clinic include:​
Family planning

IUD/Nexplanon insertion and removal

Sexually transmitted disease (STD) checks

Women's health exams

Breast exams

Pelvic exams

Pap smears

Birth control

Pregnancy testing

Treatments for menopause symptoms

Vaccinations

Hormone therapy​
If you are experiencing concerning symptoms such as breast lumps, unusual vaginal discharge, changes in menstruation, pelvic pain, vaginal itching, or other symptoms specific to a women's health condition, please make an appointment to visit Daily Apple Clinic for an evaluation. Daily Apple Clinic also partners with nearby hospitals and OB/GYN clinics for imaging and referrals, and our lab partners are convenient and accessible. Medications are available via e-prescription and may be picked up at the pharmacy of your choosing or at the pharmacy across the street. Our providers offer symptom relief, treatment for chronic (ongoing) and acute issues, and many in-office procedures.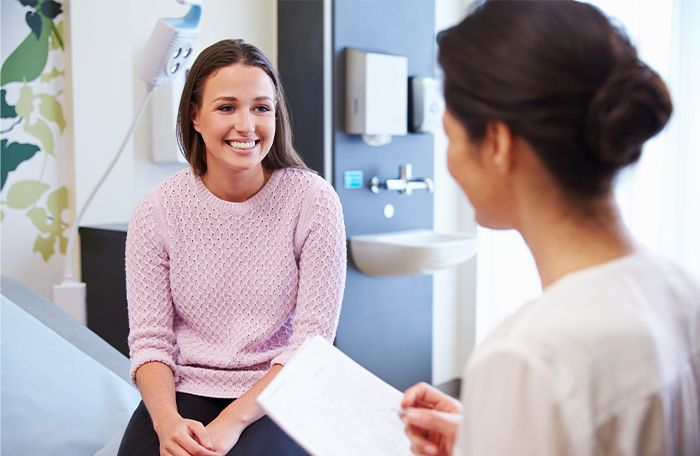 What happens during Women's Health visits?
A well-woman visit provides an excellent opportunity to ask your provider questions about maintaining a healthy lifestyle and minimizing health risks. The periodic well-woman care visit typically includes screening, evaluation and counseling, and immunizations based on age and risk factors. When you arrive at Daily Apple Clinic for a women's health visit, our friendly staff will greet you and check your weight, body mass index (BMI), pulse, blood pressure, and vital signs. They will review your medical history and discuss your symptoms.
Your provider will then complete a comprehensive physical examination, including breast and pelvic exams if needed. You may undergo a Pap screening to assess for signs of cervical cancer. During a Pap smear, we will take a sample of cells from your cervix and send it to a lab for analysis. We will then follow up with you to advise of the results of the test. Depending on your symptoms, risk factors, and the results of a physical exam, your women's health specialist may recommend you undergo blood tests, urine tests, STD tests, pregnancy testing, ultrasounds, or other imaging procedures.
Will I need treatment?
If you're in good health, you probably won't need specific treatment but may wish to consider birth control and family planning options, vaccinations, medical weight loss, or other preventive treatments.
Your specialist may recommend you:​
Adopt healthy lifestyle habits

Take medications

See an OB/GYN specialist

Undergo additional diagnostic testing

Undergo a minor surgical procedure

Try hormone replacement therapy

Participate in psychological counseling
Schedule a women's health exam every year or more often if your Daily Apple Clinic provider recommends it. Should you experience new or unusual symptoms related to your health, such as changes in menstruation, mood, or sexual desire, please make an appointment to discuss your symptoms and create a plan going forward.
To schedule your next women's health visit, please call Daily Apple Clinic or book an appointment online today.