Primary Care
in Denver, CO
Primary Care
One of the best ways to maintain your health and reduce the risk of illness and disease is to see a primary care provider regularly. A primary care provider is essential in helping you maintain good health, prevent disease by identifying risk factors, and manage chronic disease to increase longevity and improve your quality of life.


Daily Apple Clinic
Daily Apple Clinic is located in Congress Park in Denver, Colorado. Paul Reynolds, FNP and Monica Schonteich, FNP and all of the skilled providers there are ready and able to care for your needs. Our clinic generally specializes in primary care services for adults and kids ages 12 and older. Please call the office to schedule an appointment or book one online today.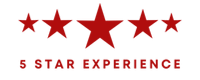 What is Primary Care?
Primary care, which encompasses general healthcare services, is essential for individuals seeking initial treatment from a healthcare professional. This branch of medicine concentrates on preventing, diagnosing, and treating both common chronic and acute conditions. When it comes to maintaining your primary health, finding a reputable primary care clinic or center is crucial in ensuring comprehensive care.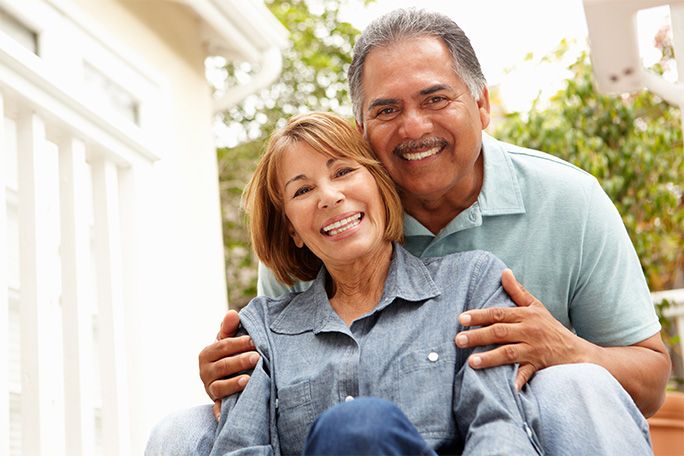 Why might I need primary care?
Having a primary care provider (PCP) is vital for addressing your everyday healthcare concerns. By establishing a long-term relationship with a trusted PCP, not only can you maintain better overall health, but it can also help reduce medical expenses. A PCP is equipped to guide you on preventative measures to stay healthy, provide treatment during times of illness, and facilitate access to more specialized care when necessary.
You might need primary care if you're at risk of, or currently need help with, some of the following conditions:​
High blood pressure

High cholesterol

Diabetes

Heart disease

Thyroid disorders

Asthma or allergies

Injuries

Illnesses

Arthritis

Obesity

Chronic pain

Erectile dysfunction (ED)

Sexually transmitted diseases (STDs)

Skin problems such as warts, moles, rashes, or skin tags
​In addition to primary care, Daily Apple Clinic offers a comprehensive list of specialized services and procedures. These might include dermatology services (cryogenic treatment, wart and skin tag removal, mole excision, biopsies, Botox, etc.), laceration repair with sutures or glue, wound care, urgent care needs, women's health procedures and testing, assistance with mental health and referrals to other specialists as needed. We provide prescriptions and more. For vaccinations, we are partnered with a nearby pharmacy.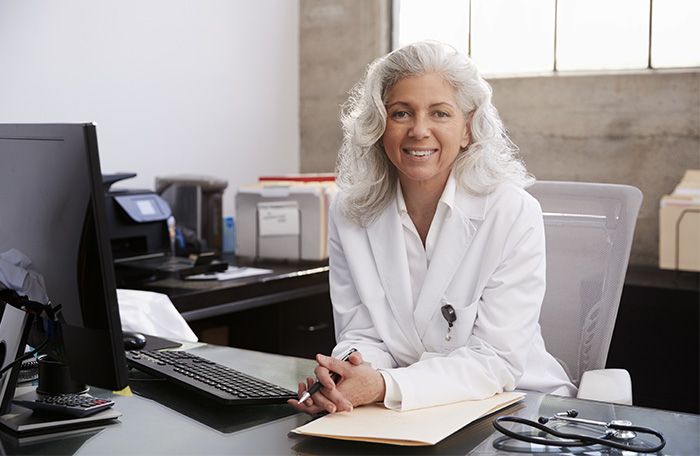 What happens during primary care visits?
At Daily Apple Clinic, our dedicated staff is committed to providing exceptional primary care services. From the moment you walk through our doors, you'll be welcomed by compassionate professionals who genuinely care about your well-being. We understand the importance of prompt diagnosis and treatment, which is why we offer on-site, point-of-care testing for immediate results. Our comprehensive testing capabilities include pregnancy tests, strep throat testing, mononucleosis testing, influenza testing, fecal occult blood tests, COVID testing, urinalysis, drug screening, spirometry, and more. For additional convenience, we have partnered with Quest and LabCorp for lab services and there is a nearby pharmacy. We also work closely with nearby hospitals and facilities for imaging and referrals. Additionally, we provide various in-office procedures and offer e-prescriptions for quick medication fulfillment. During a clinical evaluation, our team will assess your specific needs to ensure comprehensive primary health management. A clinical evaluation may include the following:​
Vital signs check: Your provider assesses your weight, body mass index (BMI), pulse, blood pressure, and temperature during the vital signs check portion of your appointment.

Medical history review and physical: Your provider reviews your symptoms and medical history and completes a physical examination to assess your throat, breathing, heartbeat, abdomen, skin, reflexes, etc. In addition, your provider may perform breast and pelvic exams or a Pap test to screen for signs of cervical cancer in women or conduct a prostate exam for men.

Diagnosing testing: If you have an illness, disease risk factors or show signs of a medical problem, your Daily Apple Clinic provider may recommend diagnostic testing. Examples include nasal or throat swabs, STD testing, blood tests, urine tests, asthma or allergy tests, pregnancy testing, X-rays, ultrasounds, or other imaging procedures.

Treatment: Primary care treatments typically include lifestyle changes (weight loss, healthy eating, regular exercise, etc.) but may also include home remedies, dermatology treatments, medications, injections, or injury care. Your provider may refer you for further diagnostic testing or specialty care for complex medical problems.
When should I schedule primary care appointments?
It is important to note that these guidelines may vary depending on individual circumstances. As a general recommendation, individuals under the age of 50 who are in good health should aim to see their primary care provider (PCP) at least every three years. Once you reach the age of 50, it is advisable to schedule an annual visit with your doctor. Additionally, you should schedule appointments as needed for any acute illnesses, chronic health conditions, or follow-up visits. At our primary care clinic, we strive to accommodate your needs and offer same-day appointments for new or unusual symptoms, or if you have any concerns about your health and wellness.
To schedule a primary care appointment with the Daily Apple Clinic, please call the office or book a consultation online today.